Kevin Engelhardt, Chief Operating Officer of Securitas Electronic Security joins us, along with Nelson Barreto, Vice President for Enterprise Sales to discuss how to determine what new technologies are real and what's fake in the new COVID normal. How can you trust what you are being solicited with? We take an in depth look at serious innovation and the due diligence process Securitas uses before it makes a product recommendation.
CLICK HERE TO SUBSCRIBE TO THIS PODCAST NOW!
Today's Guests
: We have with us in studio, Kevin Engelhardt, the COO of Securitas and Nelson Barreto, the Vice President for enterprise sales, and joining us on skype is Doug Walsh, Director of Technology Solutions.
---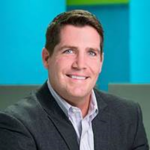 Kevin Engelhardt, was appointed Chief Operating Officer (COO) for Securitas Electronic Security in October 2019. Prior to COO, Kevin served as Executive Vice President, Field Operations and Enterprise Solutions and was responsible for the company's North America field operations, commercial enterprise sales and Canada sales.
---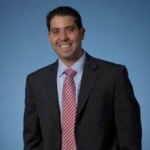 Nelson Barreto, was appointed Vice President, Enterprise Sales for Securitas Electronic Security, Incorporated, in July 2018. He leads the National Enterprise Sales organization, which focuses on large scale systems integration and enterprise systems across a national and global footprint.